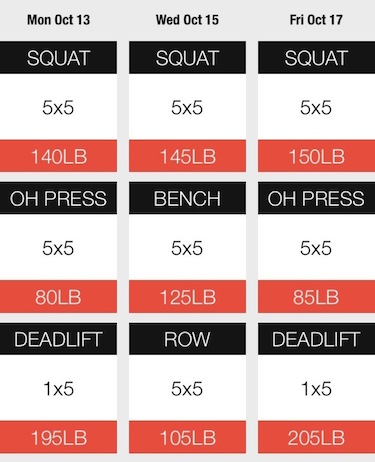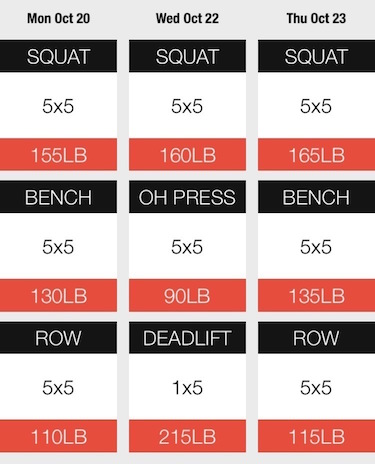 Weeks 2 and 3 of StrongLifts 5x5. Meant to post week 2 last week, but I totally forgot.
The weight for the squat is getting more respectable, but everything else is still insanely light. I've been finishing up my workouts with a 1k row on an erg machine just to get my heart rate up.
I'm starting to think I might be too strong for this program (#humblebrag). We'll see how I feel a few weeks from now.